As summer comes to an end and the families head back to school, there's a shift in the air along 30A. The air becomes a bit cooler, the sunsets more vibrant and visitors relish in the quieter beaches. In fact, these are just a few reasons why the fall is prime season for girlfriends' getaways to South Walton.
With a variety of accommodation options, delectable Gulf Coast dining, unrivaled sunsets, outdoor exploration and plentiful ways to relax, the only challenge you'll have in planning your next escape with your girl gang is figuring out just what you'll pack into your itinerary.
To get your planning started, we've pulled together a few of our top St. Joe resort experiences. Whether you're seeking a full-service boutique hotel experience or a laidback home-away-from-home vibe, fun or relaxation indoors or outdoors, or simply looking to bask in the simplicities of the Gulf, these will surely have you and your friends covered.
Now, gather the ladies and get your getaway going! We look forward to welcoming you.
__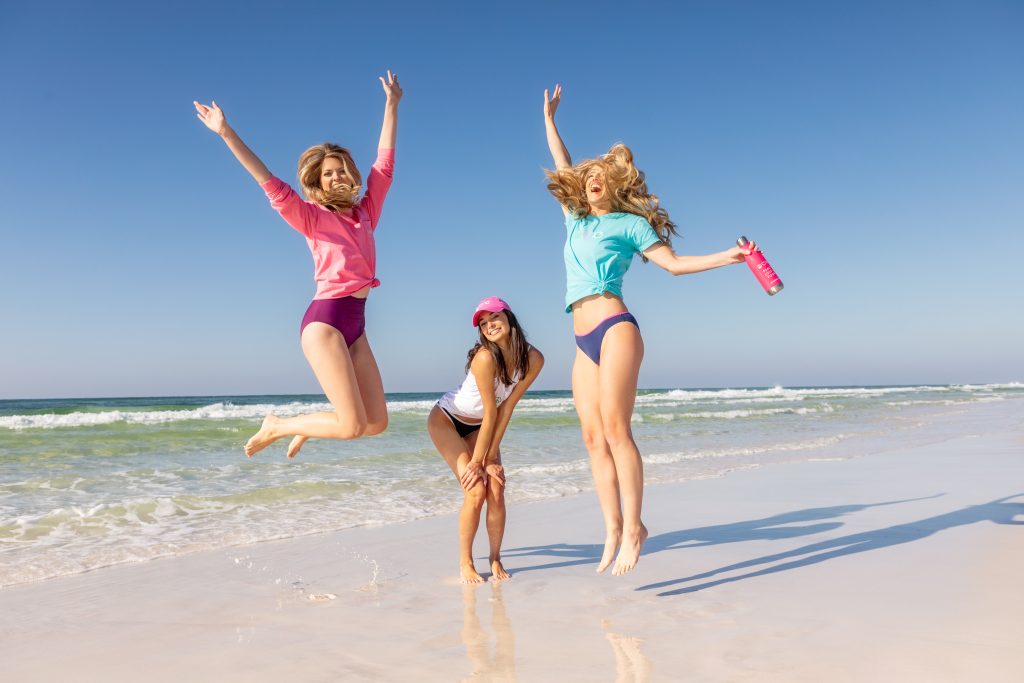 Make Yourself at Home
From full-service elegance to a more laidback, limited-service approach, St. Joe's portfolio of lodging experiences provides consistent customer service, comfort and coastal style (of course).
Stay at South Walton's only adult-oriented hotel, The Pearl Hotel in picturesque Rosemary Beach, for a thoughtfully curated boutique hotel experience that's as distinct as each guest, complete with on-site dining, a spa, complimentary beach setups and more. Enjoy a quintessential and long-beloved 30A tradition at WaterColor Inn, the flagship of the iconic WaterColor community, and indulge in a guest experience that delivers on the extra touches, including a variety of pools and recreational opportunities. Seeking the ultimate in comfort and convenience? Escape to Seagrove Beach's newest boutique hotel, The Lodge 30A, to enjoy a prime location and home-away-from-home hospitality. If you're seeking rejuvenation and relaxation, Camp Creek Inn is the ideal location to meet your needs. Enjoy the privacy and serenity of this newly opened boutique hotel's luxury accommodations and private club amenities.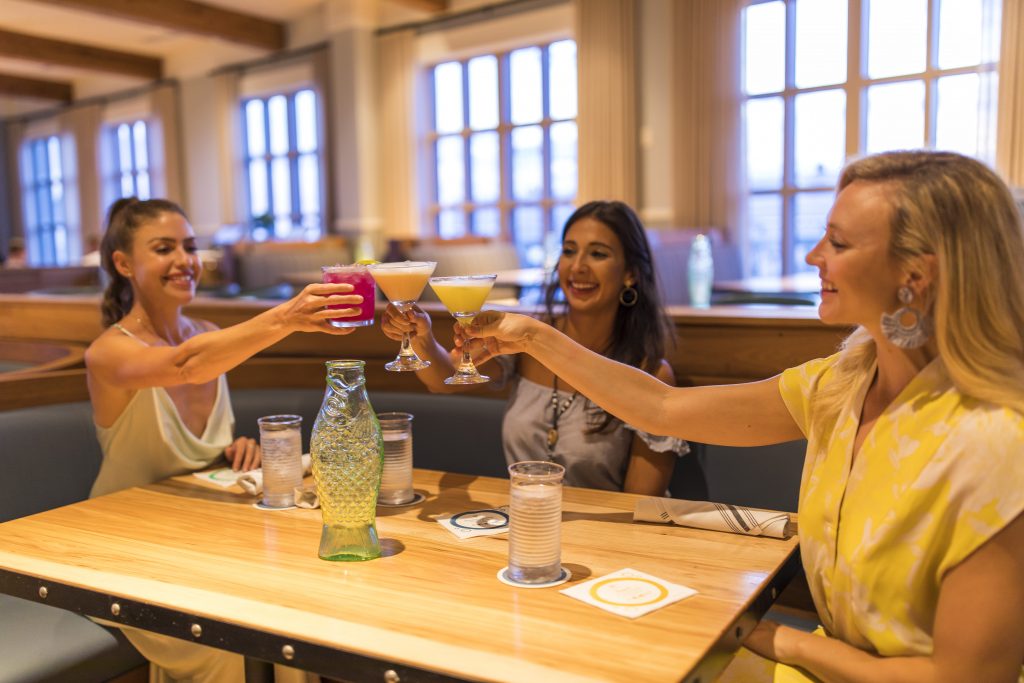 Toast to Friendship
Cheers to good times spent with even better friends with an unforgettable dinner or cocktail celebration at any of our St. Joe dining establishments. Celebrate the joy of living, eating and drinking well at Havana Beach Bar & Grill, featuring a colorful food and cocktail menu that is equal parts Gulf Coast, equal parts Caribbean; or head to the Havana Beach Rooftop for tapas, cocktails and stunning sunset views. Indulge in a long-standing WaterColor dining tradition at Fish Out of Water, complete with fresh seafood and panoramic Gulf views.
And of course, you'll find plentiful dining options along 30A, all in close proximity to The Lodge 30A, The Pearl Hotel and WaterColor Inn. Additionally, guests of WaterColor Inn also have access to a plethora of delectable offerings of Gather Kitchen + Bar and the WaterColor Beach Club. A stay at Camp Creek Inn affords you access to six private dining venues, including three onsite at the hotel.
Disconnect to Reconnect
Traveling with your friends offers an invaluable opportunity to disconnect and reconnect with one another, making simplicity and relaxation a tenet of the ultimate girlfriends' getaway.
And there's perhaps no more relaxing (or analog) 30A amenity than South Walton's beaches themselves! With sugar-white sand and the emerald-green waters of the Gulf of Mexico, it's no surprise that our area's beaches are consistently ranked among the best in the world. And whether you're a guest of The Pearl Hotel, Camp Creek Inn, WaterColor Inn or The Lodge 30A, you and your girlfriends will have plentiful opportunities to soak in our beaches however you choose. Take in an early-morning dip, lounge in the sun to your heart's content or indulge in an iconic 30A sunset with your toes in the sand.
For the ultimate R&R experience, book yourselves a service or two at Spa Pearl, where you can all enjoy an invigorating and therapeutic poolside spa escape.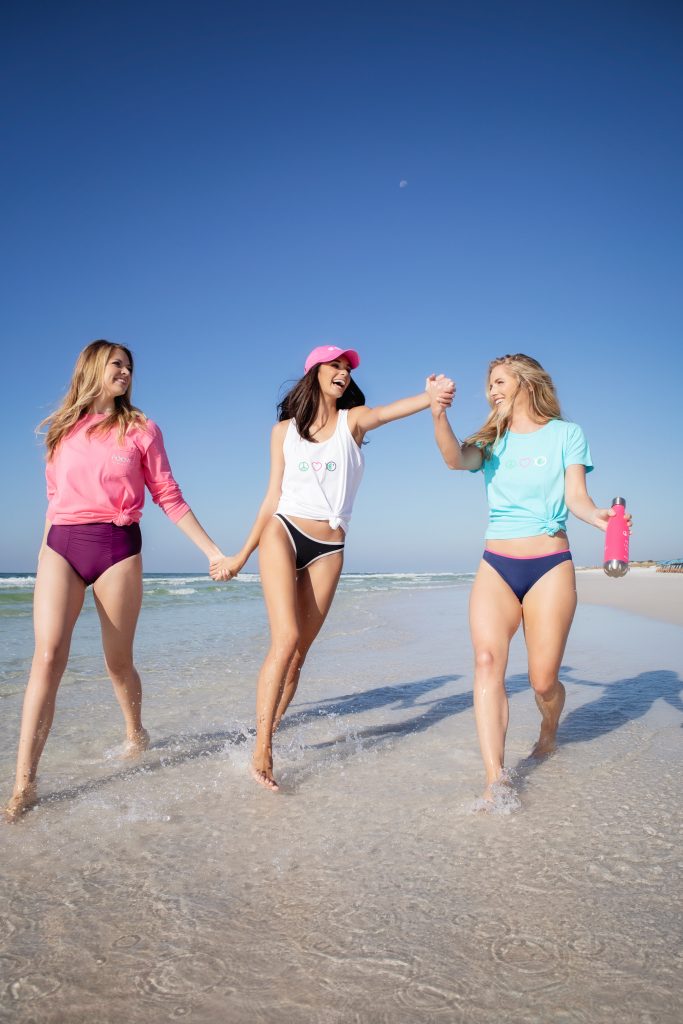 Explore Like a Local
The sky is the limit when it comes to exploring South Walton's natural wonders. Whether you stay in Rosemary Beach, Seagrove Beach or WaterColor, you'll find yourself in close proximity to walking, biking hiking, kayaking or standup-paddleboarding your way through 30A's coastal beauty. Rentals and excursions are available through the WaterColor BoatHouse (WaterColor Inn guests have special access to rentals), and there are plentiful parks and trails to explore on your own, too (we recommend the Watersound Trail, Deer Lake State Park and Western Lake). Guests of WaterColor Inn and The Pearl Hotel have access to complimentary bike rentals, so be sure to add pedaling through South Walton's distinct beach communities to your itinerary!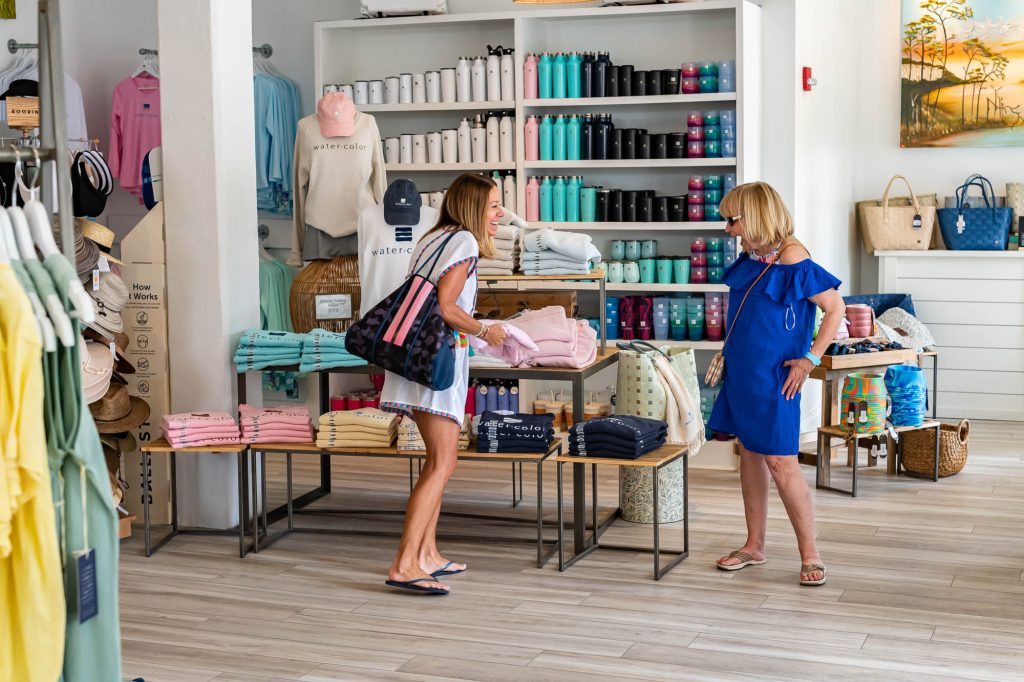 Shop 'til You Drop
We think every girlfriends' getaway requires some retail therapy, and in 30A, you'll find yourself in great company. No matter where you stay within the St. JoeÒ portfolio, you'll find yourself in close proximity to some of the area's best shops – from the merchants of Rosemary Beach and the stores of the WaterColor Town Center to the variety of amenities at Greenway Station and every beach community in between.
Step out in style with the latest seasonal styles from TheWaterColor Store (including items for the kiddos back home at WaterColor Kids); treat yourself to one-of-a-kind, locally made jewelry from Carrie Rhea Designs; or snag the essentials for recreating a relaxing spa experience at home at Spa Pearl. And because t's not too early to get your holiday shopping started, our 30A Gift Guide may also come in handy.
Still on the fence on what to pack? We have you covered with our Beach Bag Essentials!
---

Details included in this story were accurate at time of publication but are subject to change based on seasonal schedules, amenity and/or operational updates. For the most current information, please visit the respective property's website.