With a distinctive blend of experiences incorporating invigorating and therapeutic oceanic elements, the poolside Spa Pearl at The Pearl Hotel provides an innovative and intimate spa experience with signature treatments that fittingly incorporate the healing powers of the pearl gemstone itself. The intimate, boutique-like spa delivers on the same attention to detail and unparalleled levels of service for which The Pearl has long been synonymous.
But you need not be a guest of The Pearl to enjoy the spa! Spa Pearl is open to the public and personalized for each guest's need(s). Upon arrival, spa guests receive a complimentary glass of sparkling wine. Additionally, spa guests have access to the hotel's private pool and hot tub an hour before and after their spa treatment – providing them with the opportunity to enjoy a swim, a sunbath, a treat or a drink poolside, before, after or in between their treatments.
Within Spa Pearl's four private poolside treatment rooms, men and women can select from an extensive menu of facials, massages, waxing services and signature body treatments, which range from two to four hours. Each treatment incorporates the best professional products on the market for enhanced relaxation and recovery, and Spa Pearl's seasoned professionals can cater to your specific needs and areas of focus.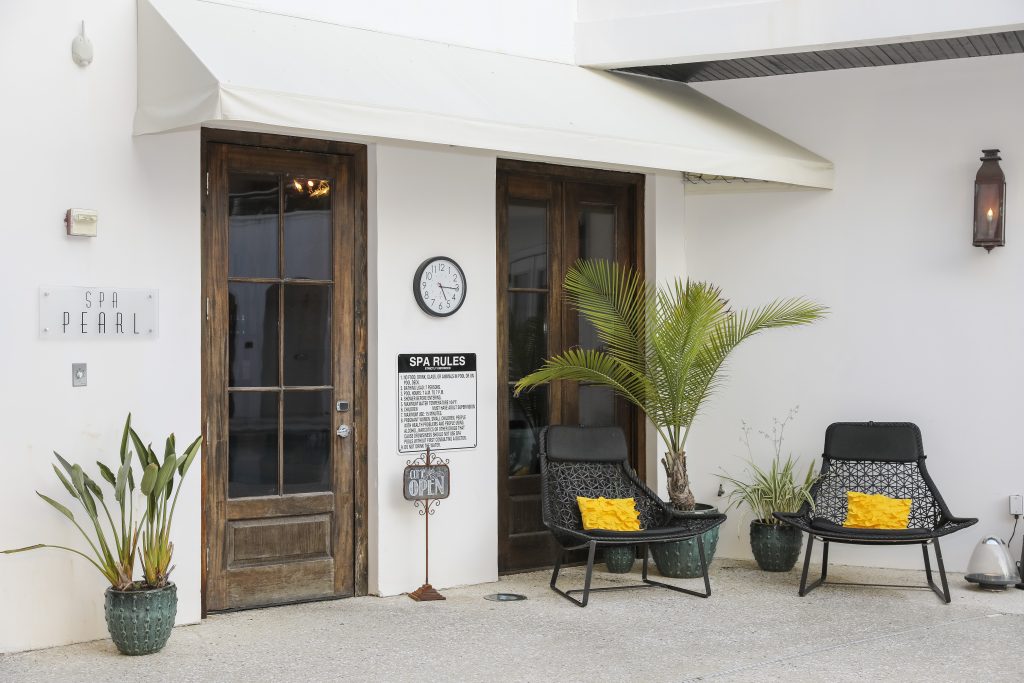 Not sure where to start? We recommend the popular Fire and Ice Facial, Pearl Perfection Massage or, better yet, combining the two! The 50 or 80-minute Fire and Ice Facial alternates between warm and cool treatments for immediate radiance A cooling mask detoxifies, firms, nourishes and minimizes the appearance of pores. A potent peel blend helps erase fine lines, wrinkles, blemishes and roughly textured skin, while advanced peptides offer advanced exfoliation for fresher, younger and smoother-looking skin. The Pearl Perfection Massage, which can also be scheduled for 50 or 80 minutes)incorporates a blend of deep tissue and relaxing Swedish techniques for ultimate relaxation. Consider adding in a therapeutic enhancement to your massage, including a warm oil scalp treatment, aromatherapy or foot scrub – or let the spa choose one that best meets your needs.
So, what are you waiting for? Sit back, relax and indulge in your own Spa Pearl experience.
___
All of Spa Pearl's treatments can be booked in advance online or by calling (850) 460-9041. Pricing and details for services and treatments can also be found on the spa's website.

Details included in this story were accurate at time of publication but are subject to change based on seasonal schedules, amenity and/or operational updates. For the most current information, please visit the respective property's website.