The Lodge 30A may be the newest boutique hotel to arrive to 30A, but its roots run as deep as those of the longleaf pines in the 15,000-acre Point Washington State Forest, which adjoins the property. In addition to its location, the hotel thoughtfully borrows inspiration from the area's beautiful surroundings, with natural materials and colors helping to bring some of South Walton's outdoors inside. But certainly, guests of The Lodge 30A will find plentiful ways to enjoy the outdoors outside!
A trailhead for exploring Point Washington is conveniently located just footsteps from the hotel at Greenway Station (the name is inspired by the name of the Longleaf Greenway Trail system that traverses the preserved forests along 30A). Visitors can also enjoy the hotel's complimentary bicycles on the forest trails or along the paved Timpoochee Trail that runs the 18.5 mile length of 30A and connects the Point Washington State Forest with three additional state parks (Deer Lake State Park, Grayton Beach State Park and Topsail Hill Preserve State Park) and crosses a handful of the area's rare coastal dune lakes.
Within the stunningly lush state forest, visitors can follow trails through varied landscapes, including longleaf pine forests (one of the most ecologically diverse ecosystems in the world) sandhill, titi swamps, wet prairie and cypress swamps. Several species of threatened and endangered plants and animals can also be found in the forest, including the American kestrel, gopher tortoise, flatwoods salamander, white-topped pitcher plant, and the world's largest population of Curtiss sand grass.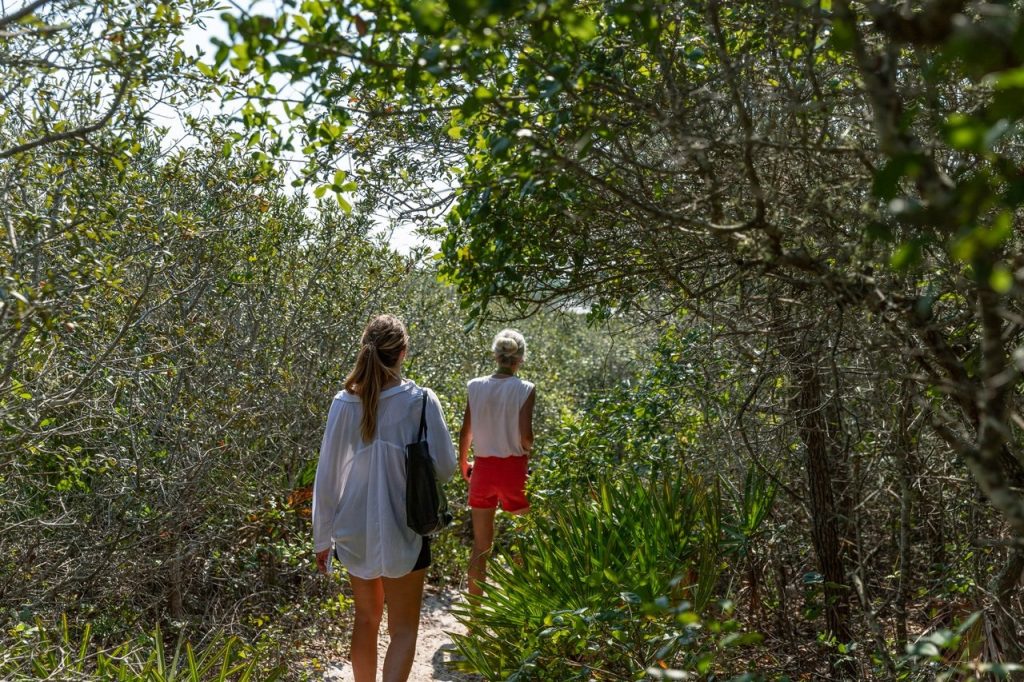 Notably, the Point Washington State Forest is a stop on the Great Florida Birding and Wildlife Trail, making it a great place to spot the myrtle warbler, prothonotary warbler, red-headed woodpecker, mourning dove and common ground dove and many other species of birds. Additionally, Point Washington State Forest is home to white-tailed deer, Florida black bears, wild boar, raccoons, rabbits, duck, quail, turkeys, gopher tortoises, herons, egrets, cranes and alligators.
Point Washington State Forest is open to the public for recreational use, including hiking and biking. As with all of our area's natural attractions, it's imperative that visitors be good stewards of these unique and invaluable surroundings. Learn about the Florida Forest Service's guidelines and become familiar with the rules before visiting here.
__
Inspired by the beauty of these natural coastal surroundings, The Lodge 30A provides guests with a sense of place that celebrates the boutique hotel's distinct location. The hotel – already ranked among the "Top 10 Most Anticipated New Family-Friendly Hotels in 2022″ by USA Today – is now accepting reservations for bookings starting Nov. 1, 2022. Learn more on The Lodge 30A's website.

Details included in this story were accurate at time of publication but are subject to change based on seasonal schedules, amenity and/or operational updates. For the most current information, please visit the respective property's website.