This spring and summer, step into the WaterColor way of living with the latest styles. From easy, breezy shirts and dresses to totes and towels, our local style is equal parts elevated and approachable and meant to have you 30A-ready from sunrise to sunset.
As the official purveyor of the WaterColor lifestyle, The Watercolor Store features thoughtfully curated lifestyle products by beloved Southern retailers, jewelry by local designers and vacation-essential products by quality brands – all in addition to unique WaterColor-branded merchandise, including t-shirts, home décor, beachwear and even novelty items for your four-legged friends.
This season, it's all about retro prints and understated vibrancy, thanks to swimwear, breathable shirts and dresses and hats by Rhythm, an Australian surf-wear lifestyle brand. In true 30A style, The WaterColor Store's women's styles for the spring and summer months focus on versatility, making it easy to go from the beach to a nice dinner with the same lightweight yet elevated look. Contemporary brands like CRESCENT and By Together combine elegant yet breathable fabrics with relaxed yet sophisticated shapes meant to be worn all day long. Men's styles also blend everyday wearability with elegance, thanks to a wide selection of golf and athleisure items by Peter Millar, Travis Mathew, Johnnie-O, Turtleson and lululemon, as well as swimwear and accessories.
Certainly, the WaterColor style wouldn't be complete without a nod to this idyllic stretch of beach. The Watercolor Store is the official retailer of all WaterColor-branded merchandise, including eye-catching beachy tees and tanks, beach accessories and so much more.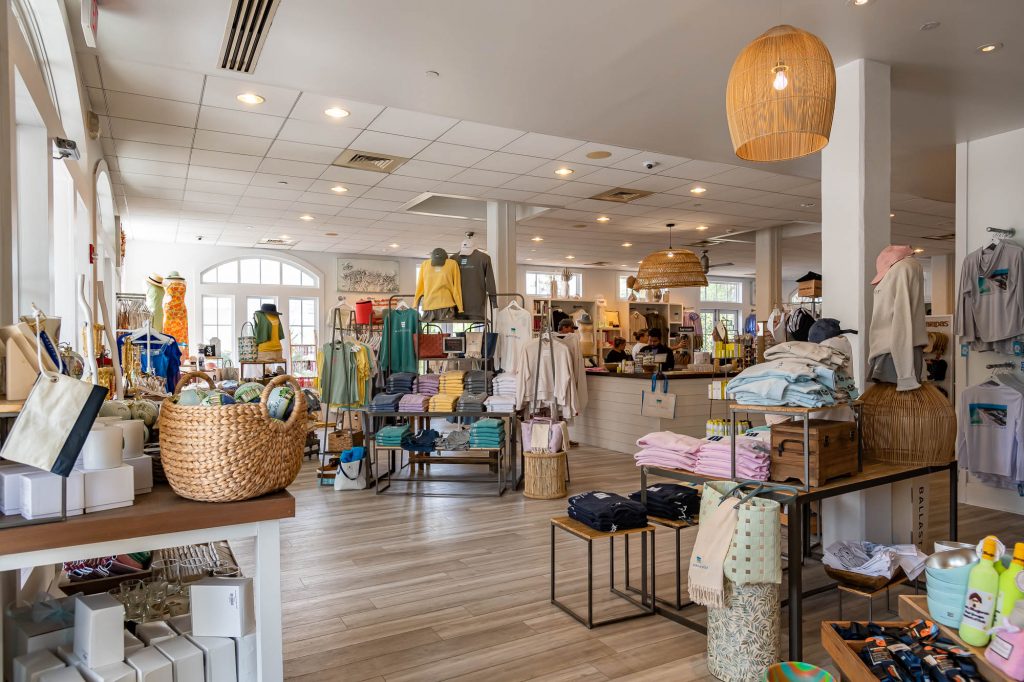 From now through August, be on the lookout for exclusive drops by Boat House Apparel, a women-owned brand built on a shared love of fashion, travel, water and an easygoing lifestyle. In addition to a small selection of Boat House Apparel graphic tees, The WaterColor Store has also partnered with the brand to offer limited runs of WaterColor-branded women's clothing. Stay tuned to The WaterColor Store's Instagram page for the latest releases – and special sales!
Long after your vacation is over, keep the WaterColor vibes going with a beautiful selection of signature home items, like candles, towels and pillows. After all, WaterColor is meant to be enjoyed year-round.
Now, get ready, set and go enjoy a stylish summer!
––
The Watercolor® Store is located at 20 Goldenrod Cir. in the WaterColor Town Center. Just across the street at 6 WaterColor Blvd., the recently opened WaterColor Kids features baby accessories, children's clothing, children's jewelry, fashion backpacks, toys and a wide selection of kid-approved beach essentials, including WaterColor-branded items.
The Watercolor® Store and WaterColor Kids are open daily, from 10 a.m. to 6 p.m. For updates and more information, call 850-534-5004 – or visit shopwatercolor.com to shop online.

Details included in this story were accurate at time of publication but are subject to change based on seasonal schedules, amenity and/or operational updates. For the most current information, please visit the respective property's website.