Planning a visit to South Walton and craving comfort and convenience with an elevated style? Look no further than Seagrove Beach's newest boutique hotel, The Lodge 30A. Nestled in the heart of an idyllic beach community on 30A, The Lodge 30A offers guests a prime location, exceptional amenities and attentive service, making it the perfect choice for your next vacation.
Convenience is key, and The Lodge 30A offers the ideal starting point to explore all that the area has to offer. Situated in Greenway Station, the hotel puts a variety of shops and restaurants at your fingertips. You'll be close to both the stunning beaches and the renowned hiking and biking trails that 30A is known for. Whether you're a beach lover looking to soak up the sun or an outdoor enthusiast seeking adventure, you'll find it all within reach.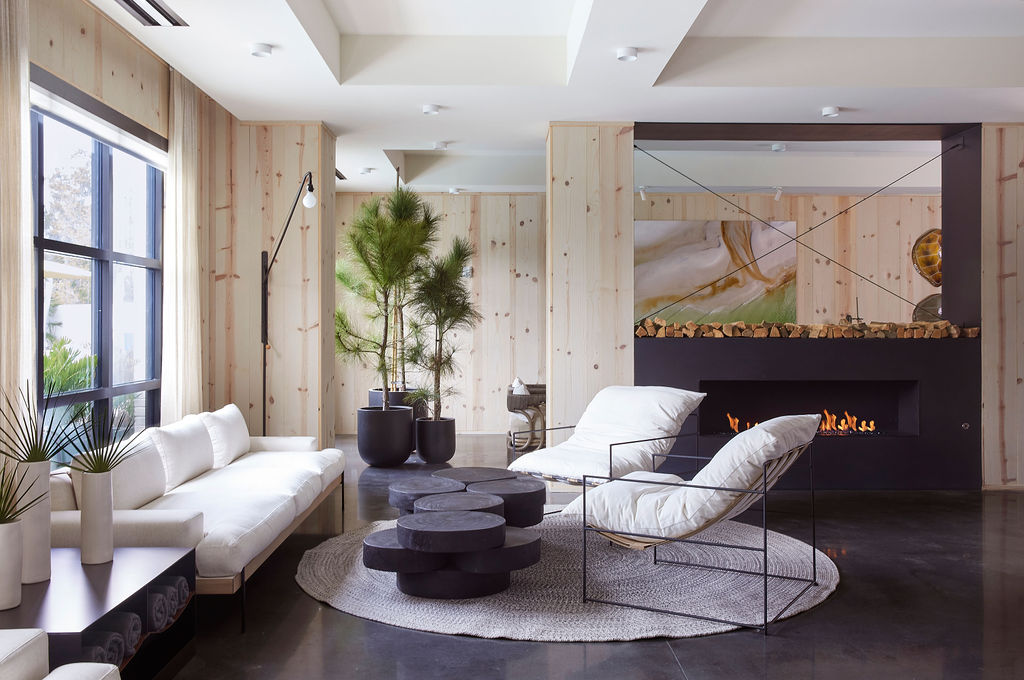 At The Lodge 30A, comfort and convenience are top priorities. Daily housekeeping is available upon request, ensuring that your room remains fresh and inviting throughout your stay. The friendly and dedicated guest service staff is available 24/7, making check-in a breeze and ensuring that any needs or inquiries are promptly addressed. Parking at The Lodge 30A is hassle-free, since guests of the hotel enjoy complimentary onsite parking.
The amenities at The Lodge 30A are designed to enhance your stay and provide you with everything you need for a memorable experience. Take a refreshing dip in the pool, stay active in the fitness center, or catch up on work in the business center. If you're planning a meeting or gathering, the onsite boardroom is the perfect place to take care of business.
Another benefit of staying at The Lodge 30A is access to the hotel's self-service laundry room. So, if you find yourself in need of fresh clothes during your stay (or just need to dry your swimsuit before heading home), you can take care of it easily without leaving the property.
Whether you're traveling with family, friends, or colleagues, The Lodge 30A has you covered. With 85 guest rooms, including king suites, double queen suites and adjoining rooms, it's easy to accommodate your group. The rooms are tastefully furnished in a breezy contemporary style, and the lobby is straight out of your Instagram daydreams, creating a relaxing and inviting atmosphere for your stay. Select a studio or a suite, each offering views of Point Washington State Forest, the town view, or the pool view. You can tailor your experience to suit your preferences and create the perfect backdrop for your stay.
One of the standout features of The Lodge 30A is the option to enhance your stay by opting in to gain access to the private Watersound Beach Club and two private championship golf courses, Camp Creek Golf Course and Shark's Tooth Golf Course. As a guest, you can take advantage of these premier amenities, allowing you to access the private beach, resort-style pools, private restaurants and more!
When it comes to finding the perfect place to stay on 30A, The Lodge 30A is a hidden oasis offering convenient location, exceptional amenities and access to exclusive offerings. Tucked away in this new, undiscovered addition to Seagrove Beach, a stay at The Lodge 30A offers a true value for the savvy traveler.
To learn more about The Lodge 30A, including current offers and specials, and to book your stay, visit thelodge30A.com.

Details included in this story were accurate at time of publication but are subject to change based on seasonal schedules, amenity and/or operational updates. For the most current information, please visit the respective property's website.