Sure, Scratch Biscuit Kitchen may have biscuit in its name – and certainly, its fluffy, buttery and tender square-shaped biscuits are a must-have – but did you know it also specializes in not-so-square lunch entrees, too?
Scratch's sandwiches are served on the restaurant's signature sourdough. Fresh-baked daily, the house-made bread provides a delicious canvas for Scratch's creative menu of finger-lickin'-good sandwich entrees, which include a corned beef brisket with 1,000 Island dressing ("The Miss Ruby"), a turkey B.L.T. ("The T.B.L.T."), and even marinated chicken with honey butter ("The Yardbird"), among many others.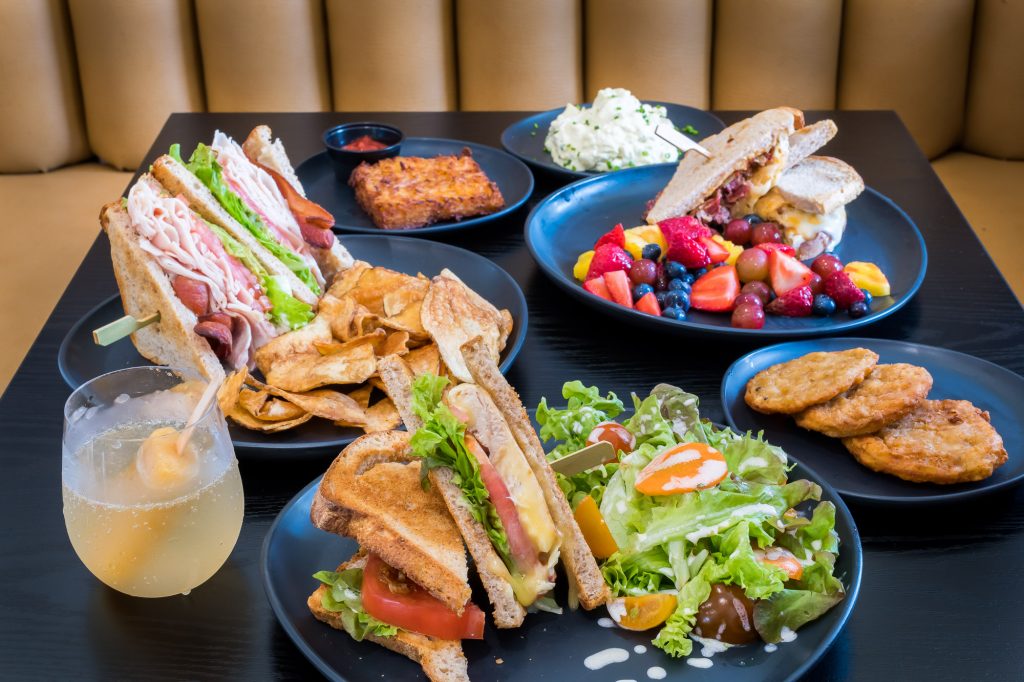 Our recommendation? Well, today, it's Scratch's Avocado Toast – its latest off-the-menu addition. Simple solely by name, the Avocado Toast is served on – you guessed it – sourdough and topped with cherry tomatoes, arugula, a sunny-side-up egg and pickled red onion, which adds a deliciously tangy punch to this crowd-pleaser.
And because our team always aim to please, we're giving you the recipe for Scratch's Pickled Red Onion to try for yourself at home. Seriously! This simple yet delicious topping can elevate almost anything. Restaurant Manager Callie Wood recommends using them on tacos.
"I make breakfast tacos, or even for dinner, and will always finish them off with pickled red onions. Chop them up and add to a potato salad or egg salad, or throw them on a burger with Swiss cheese and bacon for a nice kick," she says.
If you can't get to Scratch fast enough, we think indulging in this flavor will do (at least for now).
Ingredients
3 cups red wine vinegar
3 cups apple cider vinegar
½ cup sugar
6 garlic cloves
3 bay leaves
1/8 tsp pepper
1 sprig rosemary
1 sprig tarragon
6 red onions
How-to
Slice the onions in half and then in half again. Peel off the outer layer and slice them length-wise as thin or wide as you'd like.
Place the sliced onions into a bowl or container that you will pour your liquid over.
In a pot, place the remaining ingredients and bring to a boil.
Once the sugar is melted, pour the liquid over the red onions. Give them a good stir and let them sit overnight. You can either place them in the fridge or leave them on the counter. Cover with plastic wrap and poke a couple holes to release steam.
The next day, you can strain the onions and reuse the liquid if you wish (this makes a great vinaigrette dressing for salads!), or leave the onions in the liquid to help keep the flavor longer.
We can't wait to see what creations you use it on! Be sure to tag Scratch Biscuit Kitchen on your posts using #scratchbk on Instagram or Facebook. Happy pickling!
__
Scratch Biscuit Kitchen is located in the WaterColor Town Center and is open daily, 7 a.m. – 2 p.m. (featuring live music on the weekends). Counter, indoor and outdoor seating is available; online ordering and curbside pickup are also available. For more information, visit www.scratchbk.com or call (850) 231-6550.

Details included in this story were accurate at time of publication but are subject to change based on seasonal schedules, amenity and/or operational updates. For the most current information, please visit the respective property's website.