Baked with Care. Served Up Square.
For a delicious daytime treat served up in true Southern style, look no further than WaterColor Inn & Resort's newest dining venue. Scratch Biscuit Kitchen, located in the WaterColor Town Center, serves up delectable made-from-scratch biscuits in a casual, family-friendly environment that's sure to feel like a home away from home. And these aren't just your regular biscuits; in true Southern style, Scratch Biscuit Kitchen's signature square-shaped biscuits are freshly prepared daily and baked so that they bump into one another. The result? Fluffy, buttery, tender squares the size of a cat's head – seriously!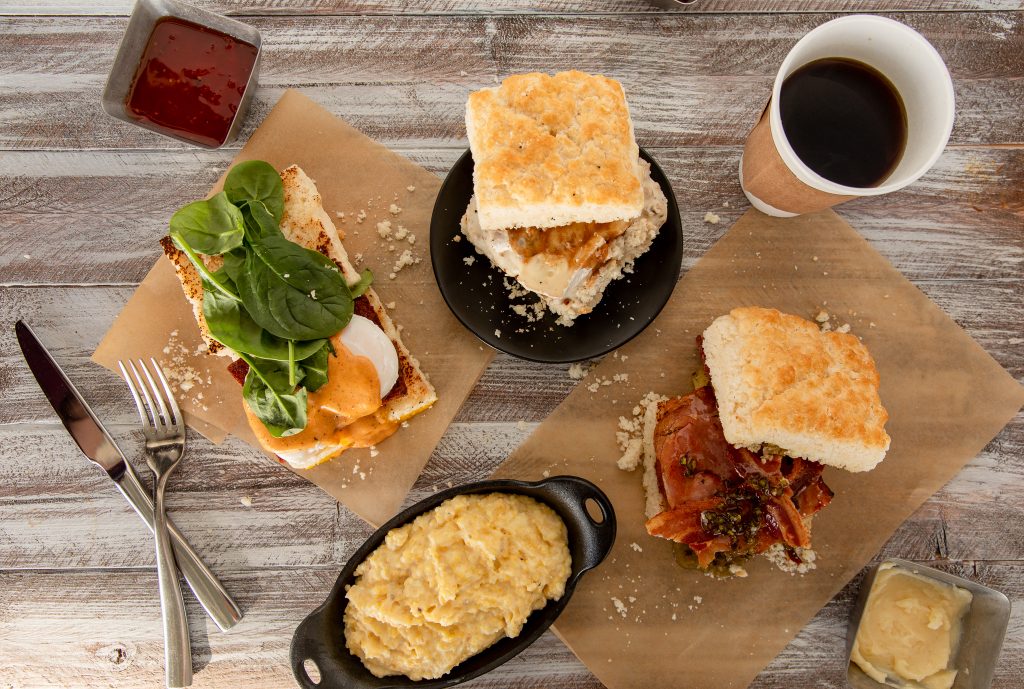 Whether you treat yourself to one, three or a full dozen, personalize your biscuit with a variety of house-made jams, jellies and gravies, or choose from Scratch's playful breakfast and lunch menu, available for dine-in or to-go. The creative menu features a selection of Benny-Style Biscuits (think Andouille sausage, spinach and poached egg, or fried oysters, tomato and pickles, atop a Scratch biscuit); Between-the-Biscuits appetizers (pimento cheese or fried-green tomatoes, anyone?); and Not-So-Square Lunch entrees (did someone say biscuit sandwiches?) – all in addition to homecooked-style sides, small bites and sweet treats, of course. Refreshment options, including sodas, beers, wines and mimosas, are also available – and, as one would expect from a Southern scratch kitchen, the coffee is always flowing, with daily selections of Scratch's own signature blend.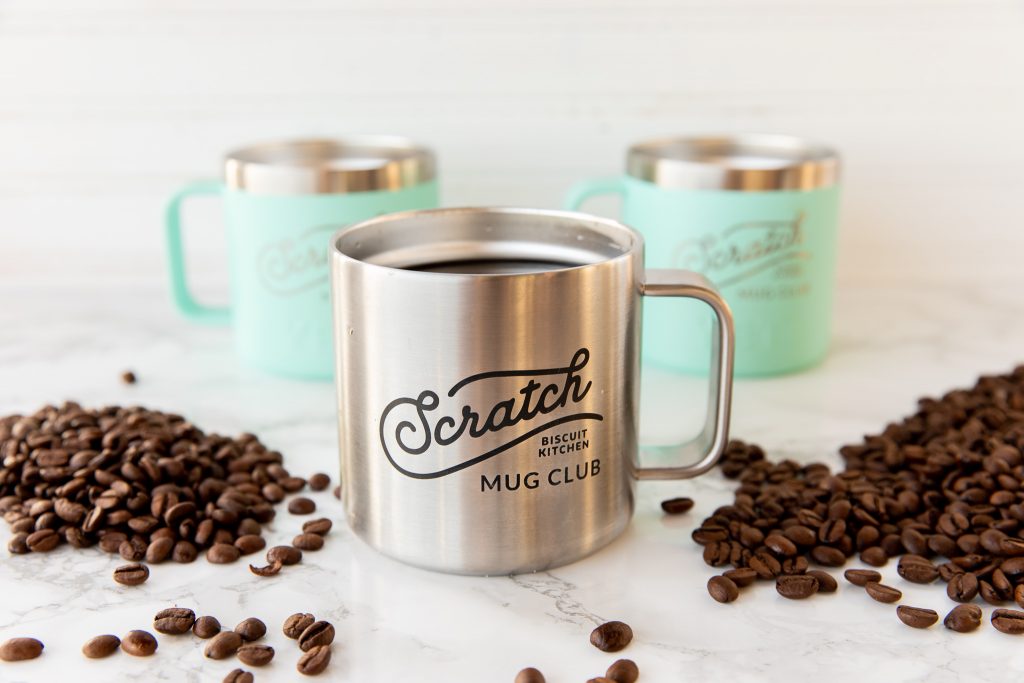 Scratch Mug Club
Fellow coffee enthusiasts can join Scratch's "Mug Club" to receive their own Scratch "Mug Club"-branded YETI Rambler®, $1 coffee on every visit and a year's worth of camaraderie and recognition to raise their mugs to. A $35.99 one-year membership fee applies; for more information, call (850) 231-6550.
* * *
Scratch Biscuit Kitchen is open daily, 7 a.m. – 3 p.m. Counter, indoor and outdoor seating is available. Online ordering is also coming soon! For more information, visit scratchbk.com or call (850) 231-6550.

Details included in this story were accurate at time of publication but are subject to change based on seasonal schedules, amenity and/or operational updates. For the most current information, please visit the respective property's website.