For more than 10 years, Havana Beach Bar & Grill's menu celebrates the joy of living, eating and drinking well, drawing inspiration from Ernest Hemingway's favorite old-town Havana haunt, El Floridita. Vibrant and storied, it's the Cuba of the late 1940s and '50s that deeply influenced the writings of the American-born author. More so, it was a love of food – and a love for gathering, hunting and fishing – that penned the author's pursuit of delectable celebrations, from the Caribbean to Europe and back to the Florida coast.
Much like "Papa Hemingway" himself, so too does The Pearl Hotel's award-winning restaurant believe that dining should delight all of the senses. Equal parts Gulf Coast and Caribbean, with French-inspired techniques, Havana Beach's menu is sourced as close to the ground, as close to the water and through the woods as possible. When you dine here, consider each bite a story, each course a new chapter to dive into and each visit a journey.
To dig deeper into the Havana Beach experience, we sat down with Executive Chef Matthew Rolens to learn more about the restaurant's inspired (and newly reimagined) menu, the dishes you must try and his approach to providing an unforgettable dining experience for all guests. ¡Salud!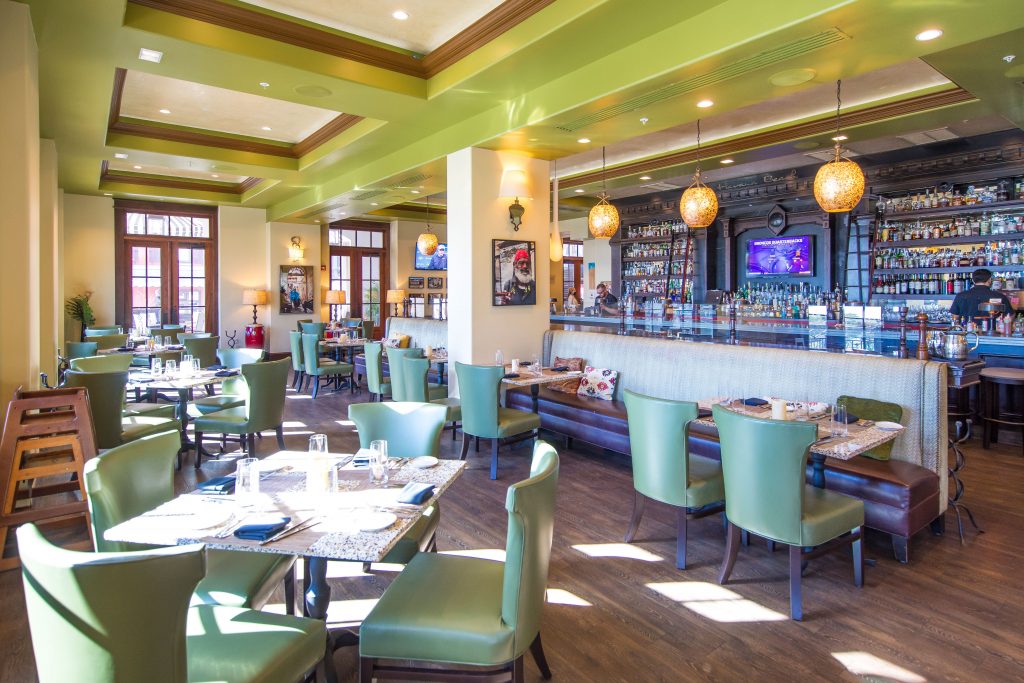 What makes Havana Beach Bar & Grill's menu different from other local restaurants?
Our menu melds Cuban-inspired and Caribbean flavors with Southern and coastal favorites, incorporating classical French cooking techniques. The result is a unique and inspired palate of flavors that can't be found elsewhere on 30A. It's truly a culmination of our team's commitment to making it the best dining experience it can possibly be.
What can guests expect when dining at Havana Beach?
Havana Beach offers approachable food, served in a casual yet elevated environment that celebrates the dining experience. Our dining spaces, much like Havana herself, are vibrant and lively. On select evenings, our house pianist provides a lovely soundtrack for the dining room, and the bar area is always energetic and inviting. We like to mix in a sense of family and fun with our refined dinner service. Whether joining us for a night on the town, a special occasion or a laidback brunch any day of the week, we pride ourselves in providing guests with a welcoming and memorable experience.
What are some of your favorite dishes?
Where do I even begin? For brunch, the Ropa Vieja pairs exceptionally well with the Havana Beach Bloody Mary. And of course, El Supremo Cubano has been a guest favorite for years, and our Mandy Burger, a local favorite, has been hailed as the best burger on 30A. Need I say more? For dinner, the Whole Fish Catch of the Day is an experience you won't regularly find in South Walton. We serve whatever fish has been caught locally that day, marinate it and lightly fry it to maintain its tenderness ­and serve it escabeche-style, a Caribbean preparation that includes pickled vegetables and spices. It's mouthwatering delicious! I also recommend the Oysters de Antigua; roasted and combined with tamarind and coconut flavors, these tasty bivalves make the perfect pairing to our Hemingway Daiquiri. For something with a bit more of a Southern take, La Perla del Sur Ribs are just delicious (be sure to pair it with the Ernest Intentions cocktail for the ultimate experience).
What might guests be surprised to learn about Havana Beach's menu?
That in addition to delicious and inspired dishes, our mixologists have also crafted an equally thoughtful cocktail menu. Inspired by 1950s Havana, our signature cocktail menu offers classic favorites with a Caribbean twist. These include the Hemingway Daiquiri (a longtime guest favorite) and the Banana Boulevard. Whether you're eating, toasting or both, we hope this menu provides a vibrant taste of the past. Additionally, to accommodate the dietary restrictions of all of our guests, our menu offers several gluten-free options, and our team is always happy to make modifications based on guests' needs.
__
Havana Beach Bar & Grill is located at The Pearl Hotel in Rosemary Beach®. Havana Beach is open daily, from 8 a.m. to 10 p.m. Brunch menu items are available daily, from 8 a.m. – 2 p.m. Hours and offerings may vary seasonally. For more information, visit Havana Beach online.

Details included in this story were accurate at time of publication but are subject to change based on seasonal schedules, amenity and/or operational updates. For the most current information, please visit the respective property's website.