Just as the colorful and storied old-town Havana haunt from which it draws its inspiration, Havana Beach Bar & Grill, The Pearl Hotel's AAA Four-Diamond restaurant, celebrates the joy of living, eating and drinking well. And it takes the latter to heart – crafting made-to-order cocktails that creatively engage all of the senses at the restaurant's hand-carved mahogany bar.
Celebrating is what Havana Beach's professional mixologists are all about, all while highlighting the best flavors and trendiest bartending techniques and still mixing up the classics. Whether you're a cocktail connoisseur or interested in trying something new, this team has you covered. In fact, during the restaurant's busiest days, you'll catch them shaking up more than 1,700 cocktails a day!
Sip your way through the classics with "A Taste of Havana" or opt for something "Elegant & Timeless." Feeling "Light & Playful" after a day on the beach, or "Bold & Confident" ahead of a night on the town? Whatever the occasion, Havana Beach Bar & Grill has the cocktail to fit the mood of your celebration.
To learn more about the restaurant's thoughtfully curated cocktail menu, we asked The Pearl's Director of Food & Beverage, Kevin Dixon, to share some insights. Cheers!
What is the inspiration behind Havana Beach's cocktail menu?
Our cocktail menu offers an inventive mix of classic and modern libations. Through our signature cocktails, we wanted to tell the story of Havana in the 1950s, a time of lively gatherings, where trendy travelers wanted to see and be seen. Each cocktail is an opportunity to expand upon that story, whether through historical references or through ingredients. Additionally, all of our professional mixologists bring their own inspiration and creativity to their craft, continually innovating flavors and bartending techniques. More than a menu, Havana Beach cocktails provide a full experience, and it's one that can't be experienced anywhere else on 30A.
What are some of the menu's standouts?
Every Havana Beach cocktail deserves a spotlight of its own, but the Banana Boulevard and the Wolf on Mainstreet are particularly interesting. A fun take on the classic Boulevardier of the post-Prohibition Era, the Banana Boulevard fuses Caribbean flavors like banana and citrus with the classic cocktail's traditional balance of sweet and bitter. More adventurous cocktail lovers will love the Wolf on Mainstreet. Spicey, earthy, sweet and smokey, this cocktail dances on your palate from start to finish, thanks to the flavors of pineapple, jalapeño, lime and Mezcal.
Which cocktail is a tried-and-true guest favorite? What do you think makes it so?
The Roseberry has been a Havana Beach staple for more than two years now and has become a go-to drink for our regulars. With flavorful rosemary-thyme-infused vodka as a base and layered with rose, elderflower and dark berry flavors, it's refreshing yet earthy enough to appeal to everyone.
Which is your personal favorite?
I don't like to play favorites, but my current go-to is the San Cristobal Sour, which is Havana Beach's inventive play on a Tamarind Sour. With its flavorful bourbon base, coupled with the creamy and tropical notes of tamarind and orgeat, the sweet-and-sour flavor keeps things interesting from first to last sip.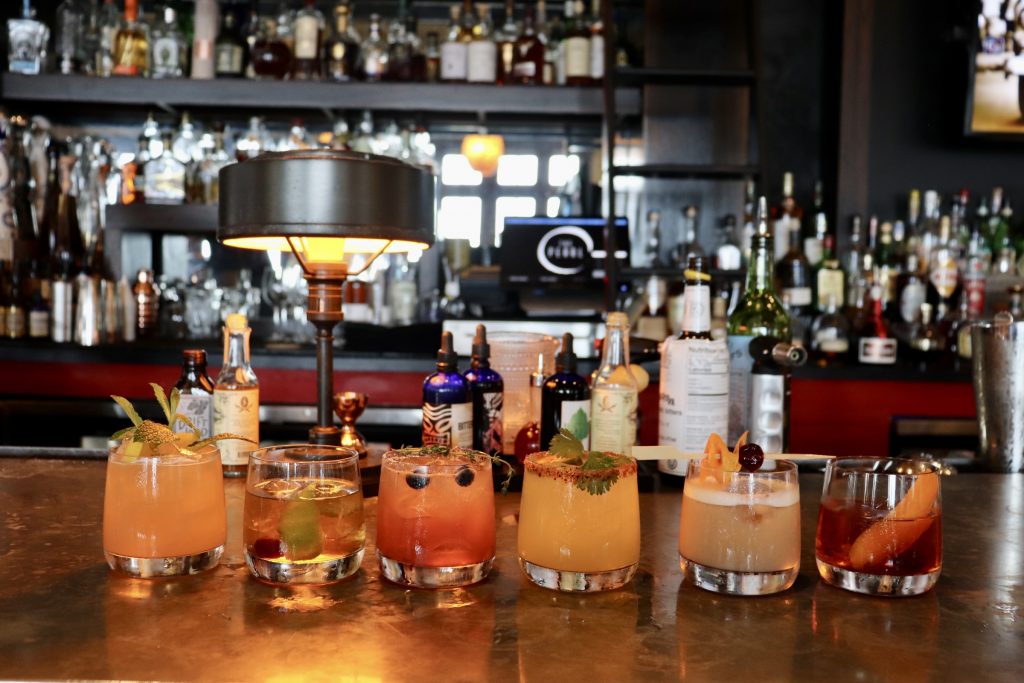 __
Havana Beach Bar & Grill is located at The Pearl Hotel in Rosemary Beach®. Havana Beach is open daily, from 8 a.m. to 10 p.m. Full cocktail menus are available in all dining areas. The cocktails referenced above are available only in the restaurant's bar area and main dining room and at the Havana Beach Lounge. Hours and offerings may vary seasonally. For more information, visit Havana Beach online.

Details included in this story were accurate at time of publication but are subject to change based on seasonal schedules, amenity and/or operational updates. For the most current information, please visit the respective property's website.