Nestled within The Pearl Hotel's AAA Four-Diamond restaurant, Havana Beach Bar & Grill, but hidden away from its lively main dining room, the tropical hideaway-inspired Havana Beach Lounge feels tucked away in Old Havana. Just as Havana Beach draws its inspiration from Ernest Hemingway's favorite old-town Havana haunt, El Floridita, so too does The Havana Beach Lounge celebrate that very warmth and style – in true Papa Hemingway fashion!
Whether joining us before or after dinner, sipping on craft cocktails, or indulging in some light afternoon bites, the Havana Beach Lounge provides a vibrant respite for those seeking a cozy and more intimate gathering space that beckons celebration.
We sat down with Havana Beach's Food & Beverage Director, Kevin Dixon, to learn more about what makes The Havana Beach Lounge a must-experience dining (or toasting) spot for those guests staying at The Pearl or enjoying a visit to this beautiful spot on 30A and Rosemary Beach.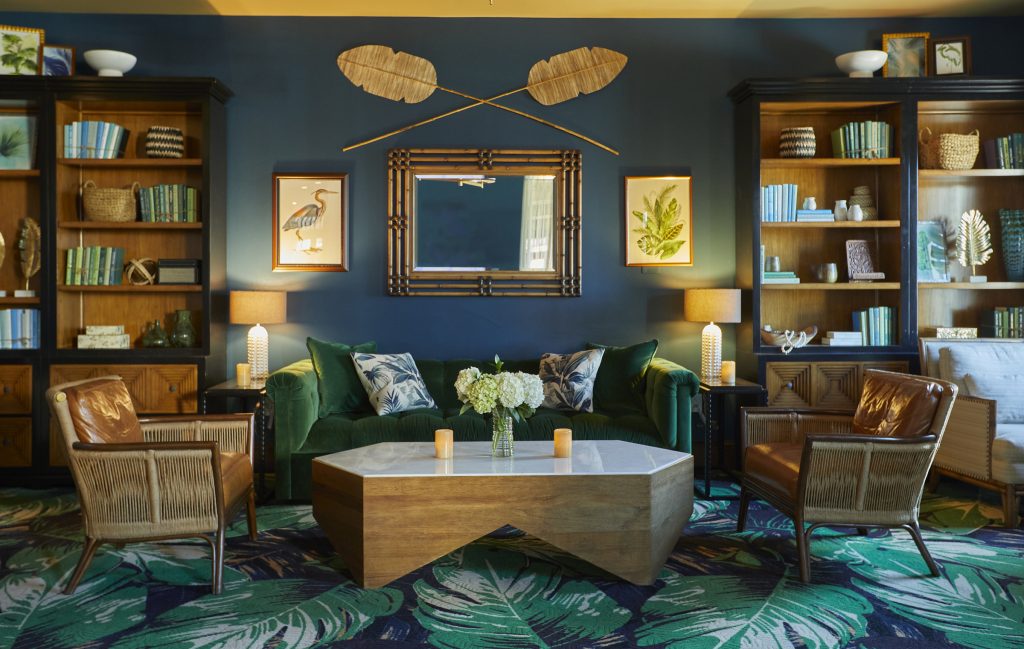 What distinguishes the Lounge experience from the Havana Beach Rooftop or Main Dining Room? While our Rooftop Lounge and Main Dining Room are wonderful spaces for larger gatherings, the intimacy of the Lounge is perfect for smaller parties, especially for couples. The quieter atmosphere away from the busier dining spaces makes it an ideal spot for reading a book, enjoying a beverage or tasting a small plate; it has somewhat of a speakeasy vibe to it. Whereas Havana Beach is a family-friendly restaurant, the Lounge is an adult-oriented space, serving guests 21 and up, and awarding them with an intimate gathering spot during their visit to our Havana-inspired space.
What's unique about the Lounge's menu offerings? The Lounge's menu is not available in the main Havana Beach dining room. Our culinary team curated these items meant to be enjoyed in this setting – think small, shareable plates and plentiful craft cocktails and, of course, the restaurant's standout wine list. Some unique Lounge offerings include Blue Cheese Fries, topped with aged cheddar cheese sauce and Roquefort blue cheese; Wagyu Beef Slides topped with red dragon horseradish cheese and bacon-onion jam. What can I say? We love a good cheese? Our Fried Chicken Sliders are also a guest favorite.
What's your favorite thing about the Lounge? I love the décor in the space and often find myself peeking in there simply to be inspired. Tastefully decorated with classic photos of Caribbean rum advertisements, warm and vibrant colors and natural wood, straw and palm elements, the Lounge balances elegance with tropical relaxation. Not to mention, the seating is comfortable and inviting. Be warned: once you sit down, you won't want to leave!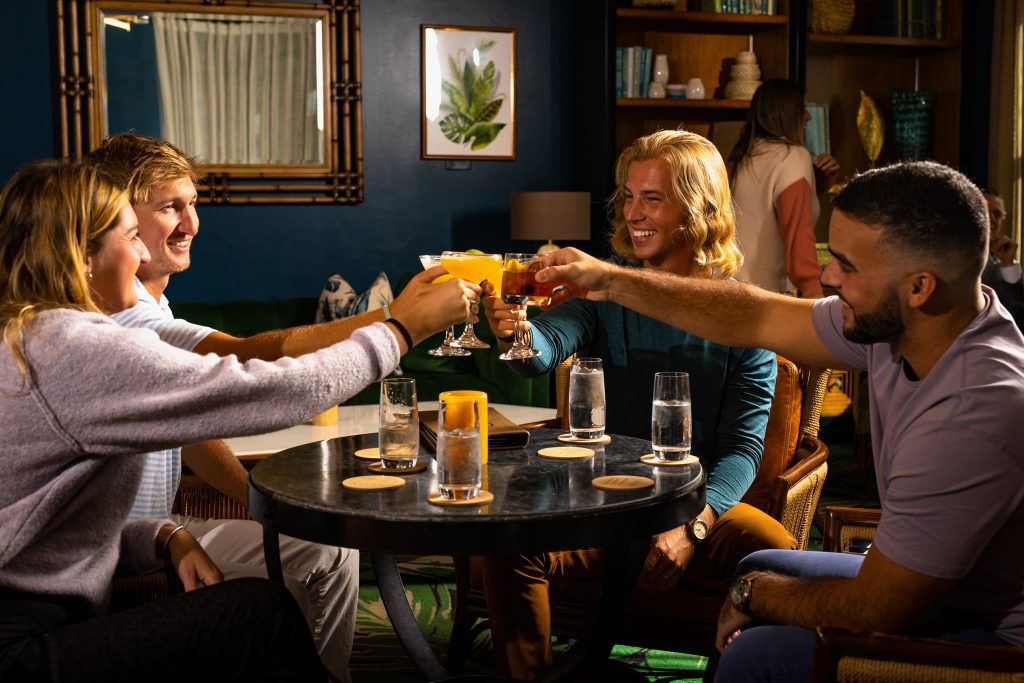 ___
The Havana Beach Lounge is located within Havana Beach Bar & Grill at The Pearl Hotel in Rosemary Beach®. The Lounge is open daily, 9 a.m. – 10 p.m.; hours may vary seasonally. For more information, call (850) 588-2882.

Details included in this story were accurate at time of publication but are subject to change based on seasonal schedules, amenity and/or operational updates. For the most current information, please visit the respective property's website.