Celebrating two decades as the flagship of South Walton's WaterColor community, WaterColor Inn has long been a beloved multigenerational beach tradition for families traveling to Scenic Highway 30A. Opened in 2002, the Forbes Four-Star and AAA Four-Diamond 60-room hotel perfectly encapsulates the spirit of an intimate beach getaway – while providing the functionality necessary for a family vacation. From the David Rockwell-designed accommodations to the pair of Adirondack chairs on each private balcony, guests can expect to have a relaxing, comfortable and Gulf-inspired stay.
So, what makes the WaterColor Inn experience so timeless? To learn more about how the beloved boutique hotel delivers on the ultimate guest experience, we sat down with WaterColor Inn's own Lodging Manager, Michael Clauson.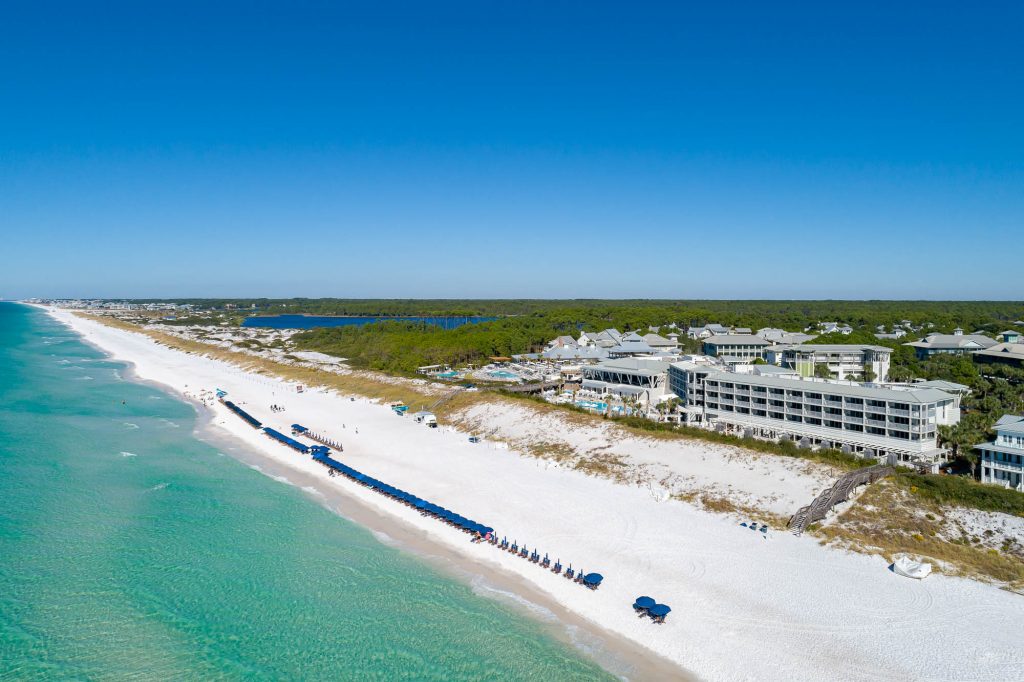 How would you describe the WaterColor Inn guest experience? The Watercolor Inn experience is all about enjoying Southern hospitality – much like going back to the old days of saying hello to your neighbor, striking up conversation anywhere you go, and coming back year after year to see familiar faces and relive cherished memories. It really is a nostalgic, multigenerational experience that we're so proud to be a part of.
What makes a stay at WaterColor Inn unique? In addition to our Southern hospitality, I think it's the unique structure of our guest services that make WaterColor Inn such a special place. Our team maintains the service standards of a premium hotel brand, yet has the flexibility of a boutique hotel to offer a tailored approach for each guest. Because we have so many repeat guests, our staff gets to know them on a personal level – from their favorite sports team to their preference for the beach or the pool. Our team serves with heart; we all get joy out of spreading comfort, convenience and contentment to our guests, and I think that shows. At the end of the day, we're taking care of one big WaterColor Inn family.
What do you think would surprise someone most about staying at WaterColor Inn? While the hotel has been around for two decades, it is always evolving to provide guests with the very best amenities and services. Our team is constantly adding to our offerings, while staying true to the family-minded essence that has made WaterColor Inn such a beloved destination over the years. Whether a guest has been visiting the 30A area since we opened, or whether this is their first time, WaterColor Inn will always make them feel at home.
What's your favorite WCI amenity or feature and why? I love all of our outdoor recreation options, such as kayaking or canoeing along Western Lake on a slightly foggy morning and just taking in the natural sights and sounds. Few things are more relaxing in my opinion! I'm always on the lookout for the local wildlife that make our rare coastal dune lakes so unique.
What is a recurring piece of feedback you receive most from WaterColor Inn guests? Our guests are always very gracious with their feedback. Our team most commonly receives thank-you notes for going above and beyond in providing a memorable stay for a guest and their family. I think it boils down to our team's genuine enthusiasm and joy for serving guests, and that's not something that can be faked. A smile goes such a long way. We also get quite a few messages about the quality of the food at Fish Out of Water – the shrimp tacos are a consistent guest favorite!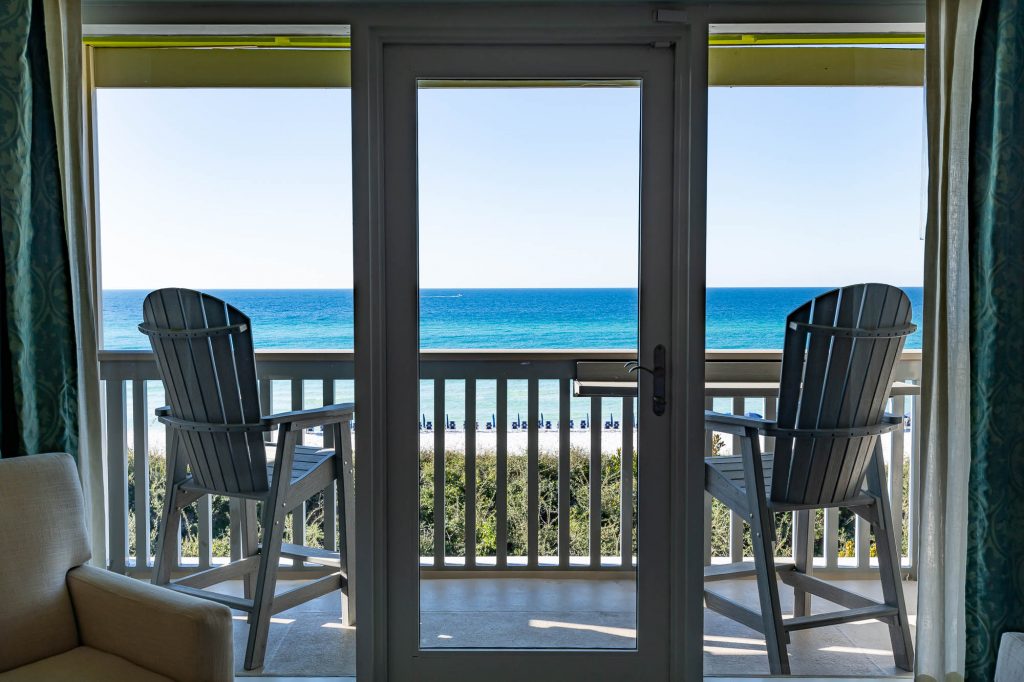 __
To learn more about WaterColor Inn's family-friendly amenities to book your family's next stay, visit the resort online.

Details included in this story were accurate at time of publication but are subject to change based on seasonal schedules, amenity and/or operational updates. For the most current information, please visit the respective property's website.