Close your eyes, and imagine yourself at the beach on a hot summer day, the waves crashing close by. You're relaxing in a beach chair under an umbrella with a book in one hand. What's in the other hand? Well, if you're WaterColor Inn's Assistant General Manager, Kristy McKinney, it's a frozen cocktail – and not just any frozen cocktail! Kristy's favorite beach cocktail? The FOOW Frosé, which she deems the perfectly refreshing accompaniment in the summer heat.
Don't let the drink's "pretty-in-pink" appearance fool you; this cocktail – served in a dainty wine glass with a strawberry on the rim – packs a punch, thanks to FOOW's expertly blended mix of rose vodka, watermelon vodka and a quality French rosé. The result is a flavorful icy treat that's sure to also become your favorite while on vacation. Kristy calls it "an adult Icee," and with its perfect blend of sweet, tart and ice-cold slushy consistency, it really just might be the perfect fun adult beverage to enjoy in the sun.
You'll have to try it for yourself on your next visit to FOOW, as while we have the recipe, we're not sharing. These refreshing photos will have to do.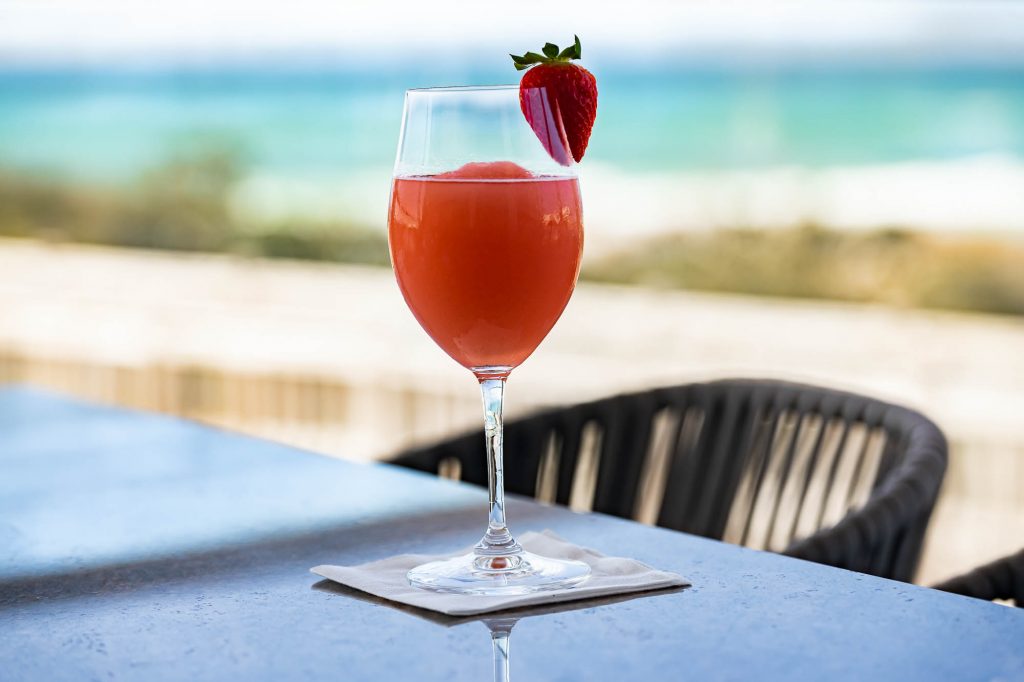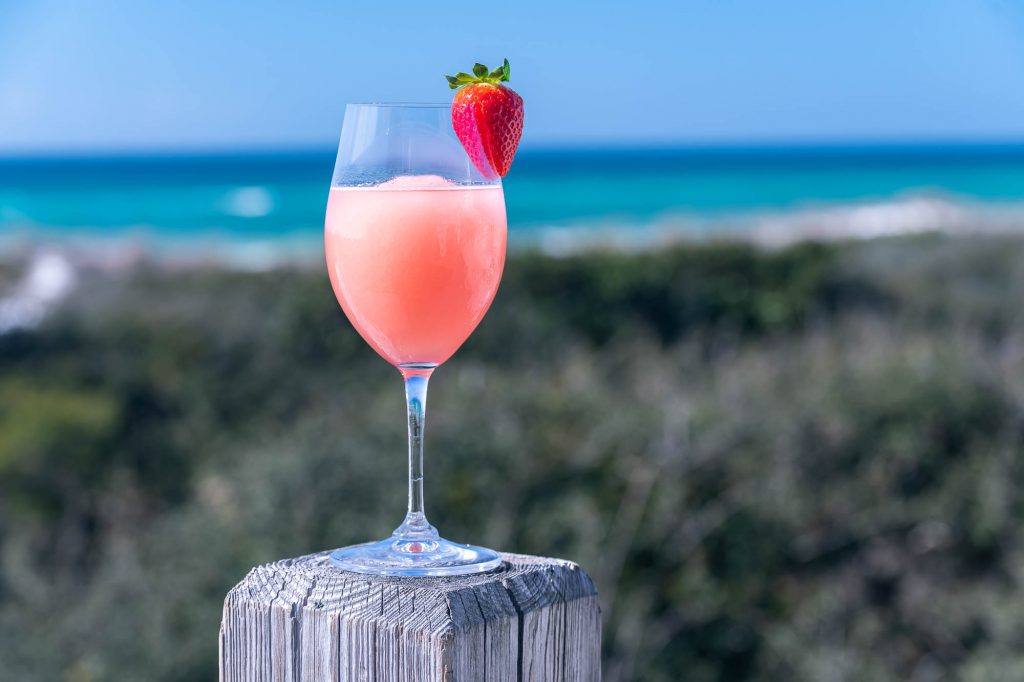 If you've tried the FOOW Frosé, be sure to tag us in your photos using #FOOW30a. Cheers!
––
For more information about FOOW, including hours of operation and to take a peek at the menu, visit www.foow30a.com. The FOOW Package Store is open seasonally, from 7 a.m. – 10 p.m.

Details included in this story were accurate at time of publication but are subject to change based on seasonal schedules, amenity and/or operational updates. For the most current information, please visit the respective property's website.