The start of a new year brings with it boundless potential for new experiences. And so, with the anticipation of the 2022 beach season that await us – and in the sunny spirit of our beloved Gulf Coast – we've compiled a list of the things to see and soak up in the year ahead.
We hope you'll join us!
Get Your Legs Moving
At the top of everyone's list is incorporating more movement into their daily routine, and that means while on vacation, too! Lucky for you (and for us), South Walton offers plenty of opportunities to get your legs moving. Whether you prefer pumping your legs aboard a bicycle or getting them to work the old-school way on foot, you'll find yourself logging in some invigorating steps along the distinct beach neighborhoods and natural sights that dot our beautiful coastal community.
Walk or bike your way through nature on the Watersound Trail, which can be accessed at Village Commons in Watersound Origins. The five-mile trail winds through a slash pine plantation, along which you're sure to see cypress domes, wetland areas and plenty of wildlife evidence. The trail is flat and paved, mixed with hard ground and some sandy, hilly areas; it's clearly marked and open sunrise to sunset for ultimate enjoyment. Staying at WaterColor Inn or The Pearl Hotel? Both properties offer complimentary bike rentals to our guests.
Or take a hike on the wild side and see 11 distinct ecosystems in one park. Located within close proximity of WaterColor Inn, Deer Lake State Park beautifully boasts magnolias, golden asters, woody goldenrod and scrub oaks. Walk across the dunes atop the boardwalk to access the beach and enjoy an idyllic picnic, take a mid-day swim or cast a line from the shore.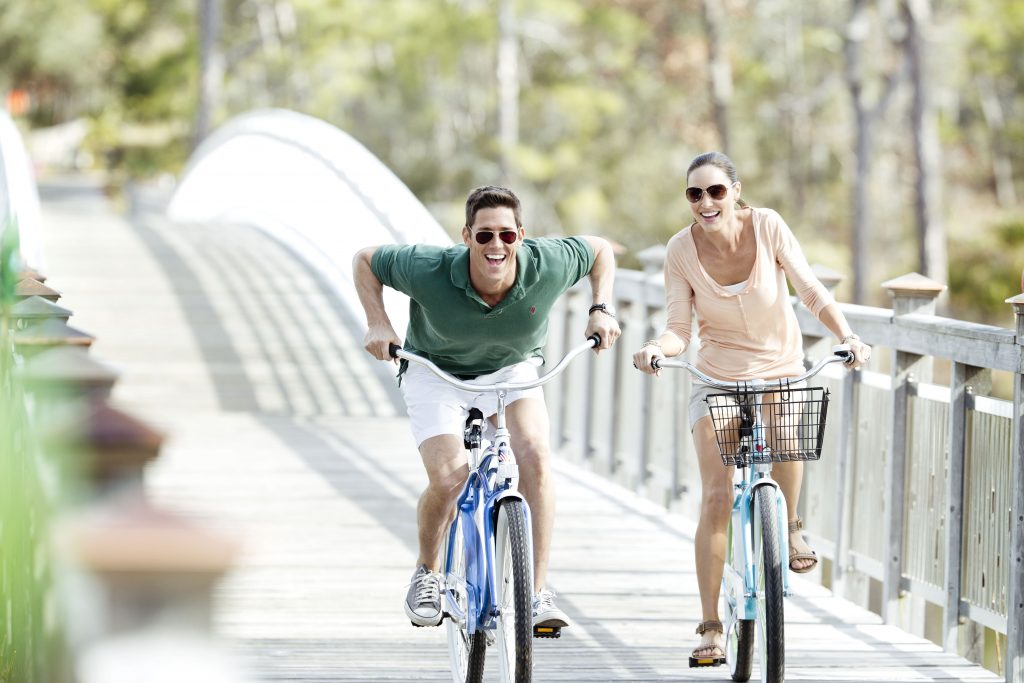 Feast on Fresh Seafood
Everything in moderation – unless it refers to great food, right? We think Gulf Coast seafood is the best seafood, and – if you don't already – soon you will too!
Our coast's bounty is plentiful and unlike any other in the world, which is why you'll find only the freshest, most seasonal seafood featured in our restaurants' inventive creations – from the Featured Fish of the Day at FOOW and the Gulf Shrimp Fritters at Havana Beach Bar & Grill, to Blackened Gulf Grouper Tacos at Costa Chica and Ceviche (with a tropical hint of mango) at WaterColor Grill. All we're really saying is, save room for lots of seafood this year!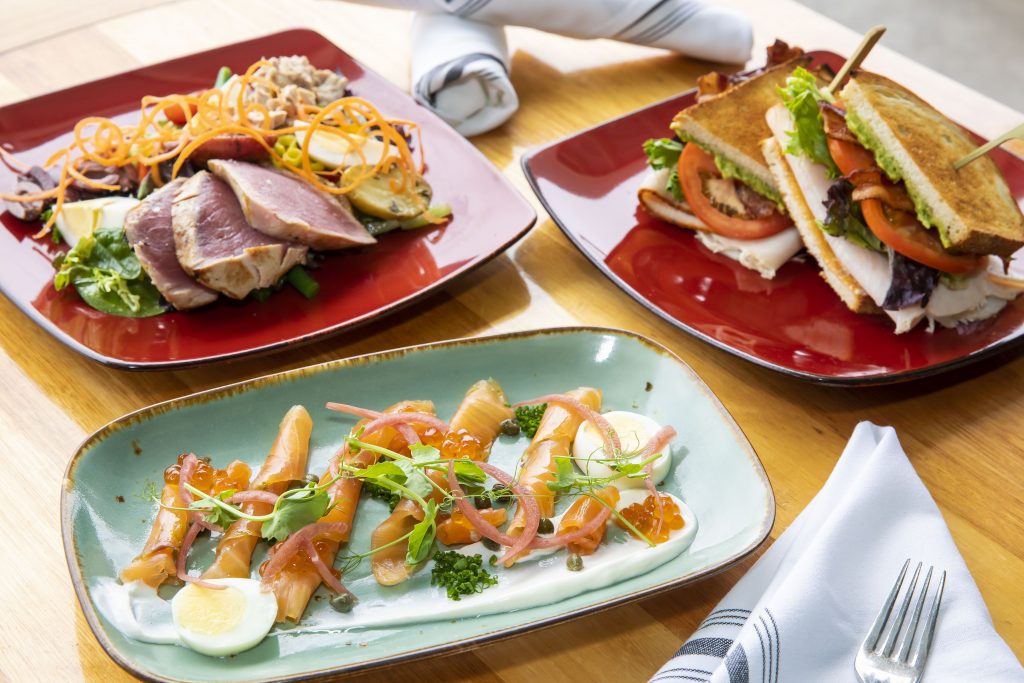 Grab a Paddle
Whether you've visited Northwest Florida once or dozens of times, you've likely encountered some of the locals' favorite activities: kayaking and standup paddle boarding (SUP) – and what better way to try your hand at one or both than in the new year?
Get up close and personal with one of South Walton's rare coastal dune lakes, Western Lake (the largest and, perhaps, most popular) by kayaking or standup paddle boarding. Aside from being distinctly fun activities, their low-impact nature makes them suitable for all ages – and offers the chance to explore WaterColor's natural beauty from a unique vantage point. All are available to rent seasonally from the WaterColor BoatHouse. WaterColor Inn guests have access to use of these rentals for one hour each day. Guided kayaking adventure tours around Western Lake are also available and offer a great way to learn more about these beautiful natural rarities.
Moonlight as a Crab "Hunter"
Don't worry – no creature will be harmed with your new hobby! Join the locals on the beach right after the sun sets to search for ghost crabs (named for their pale appearance), as they come out in the dozens to look for small prey in the sand. All you need is a flashlight or two to look for them up and down the shore – quite an interesting and fascinating sight that's sure to become one of your favorite post-beach day beach activities this year.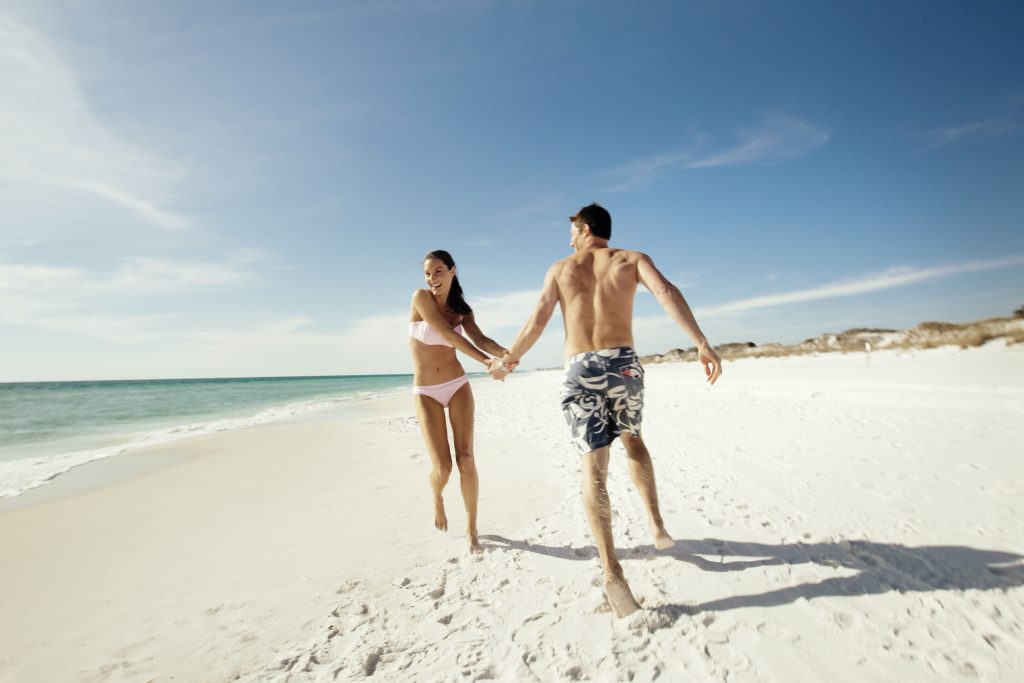 Lock in the Savings
The past couple of years have taught us to not take even the smallest pleasures for granted and assured us that there's no better place to be than surrounded by loved ones in a place we love. As we get ready to plan travel for 2022, beach vacations seem more popular than ever. Ensure your spring vacation doesn't get away by locking in the season's best savings. Book your family's spring 2022 beach getaway now – either at WaterColor Inn, The Pearl Hotel or WaterSound Inn – and save up to 20% off your stay. With so much to enjoy and save, it'll be like crossing two major resolutions off your list – you overachiever, you!

Details included in this story were accurate at time of publication but are subject to change based on seasonal schedules, amenity and/or operational updates. For the most current information, please visit the respective property's website.