The Flagship of the WaterColor® Community: An Authentic 30A Experience
Nestled within 500 acres of sugar-white sand beach and surrounded by pine forests alongside Western Lake, the WaterColor® Inn is the flagship of South Walton's WaterColor community and has become a beloved multigenerational beach tradition for those traveling to Scenic Highway 30A.
Opened in 2002, the Forbes Four-Star and AAA Four-Diamond 60-room WaterColor® Inn perfectly encapsulates the spirit of an intimate beach getaway – while providing the functionality necessary for a family vacation. From the David Rockwell-designed accommodations to the pair of Adirondack chairs on each private balcony (at precise sunset-level), guests can expect to have a relaxing, comfortable and Gulf-inspired stay – their own seaside oasis.
WaterColor Inn guests now have access to even more family-friendly outdoor recreation and dining options, thanks to two newly completed resort-wide projects: an expansion of WaterColor Beach Club and Camp WaterColor, developed by the WaterColor Community Association. Families may also enjoy expertly set-up beachside bonfires (complete with all of the fixings for s'mores), weekly events, and live family concerts and movie nights at Marina Park. Additionally, as a The St. Joe Company-managed property, WaterColor® Inn guests can also enjoy access to an array of The St. Joe Company's membership club amenities, including, Origins Golf Club, and Shark's Tooth Golf Club, Camp Creek Golf Club and WaterSound® Beach Club – offered through The Clubs by JOE℠.  
Brand-New Resort Experiences for the Whole Family
With the addition of six total WaterColor resort pools, WaterColor® Inn now boasts the most pool accesses on Scenic Highway 30A, as well as a handful of new casual dining restaurants – providing families with plenty of options for basking in the Northwest Florida sun, just steps away from the area's iconic sugar-white-sand beaches.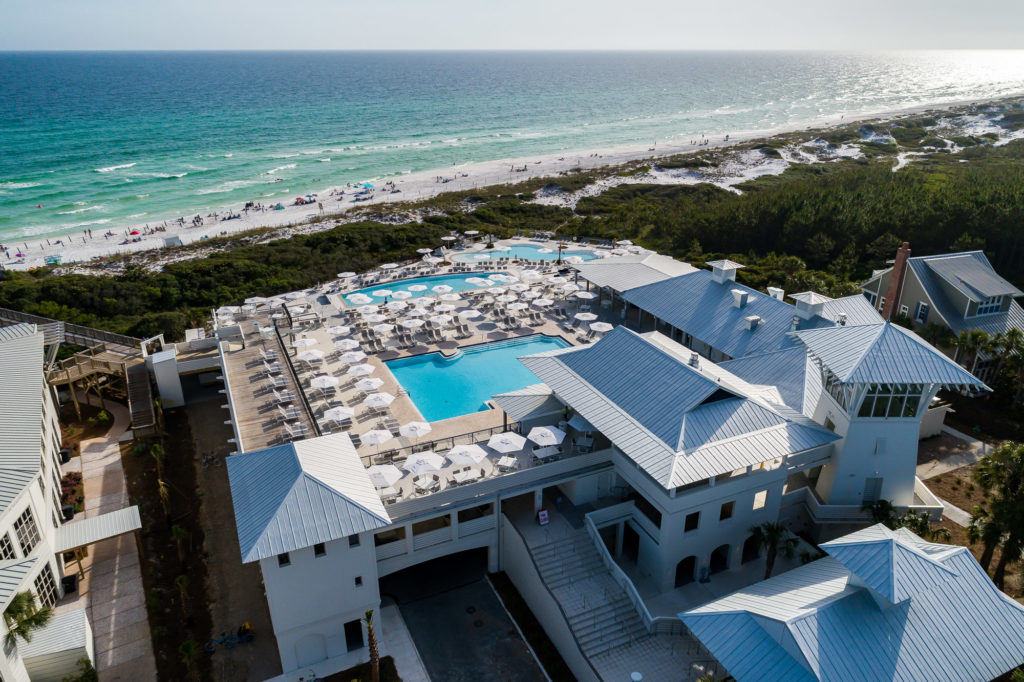 The newly expanded WaterColor Beach Club boasts a new main pool with seating and lounge areas, a second pool deck with lounge seating and a third pool with zero-entry – all with unobstructed views of the Gulf. Guests will also have the chance to indulge in an array of brand-new resort dining venues, including Costa Chica and the newly renovated WaterColor Grill. The Club's expansion also includes the addition of a brand-new casual fast-dining option, aptly named Beach Cow, anticipated to open later this summer. To-go drinks and cocktails continue to be available at the beachside Tiki Bar.
Additionally, Camp WaterColor, which opened last year, is the ideal recreational destination for families, featuring the main Butterfly Pool with Monarch Slide; the Caterpillar Pool, a zero-entry pool and small children's area and slide; and the Lazy Lizard Pool, a zero-entry lazy river. The pool areas are supervised by a lifeguard on duty. Camp WaterColor also features a playground and basketball court, in addition to The Canteen Restaurant & Bar.
Accolades & Distinctions
The Inn and its flagship restaurant, FOOW®, have been widely recognized over the years, including:
Four-star rating from Forbes Travel Guide (2013-present)
AAA Four Diamond rating (2007-present)
AAA Inspector's Award for "Best Scenic View" (2018)
One of Travel + Leisure's Top Family-Friendly Resorts in the U.S. by "World's Best" Awards (2014 – present)
One of Condé Nast Traveler's Top Resorts in Florida by "Readers' Choice Awards" (2014-present, #12 in 2019)
Winner of ConventionSouth's "Readers' Choice Awards" (2015-present)
#4 Best Waterfront Resort in USA Today's "10Best Readers' Choice Awards" (2018)
Florida Trend's "Golden Spoon Award" for FOOW® – Fish Out of Water (2018)
Southern Living's Best Hotel in Florida in list of "Best Hotels in Every Southern State" survey (2017)
#7 in Southern Living's Best Hotels in "South's Best Awards" (2017)
Top Family Resort by in Andrew Harper's "Readers' Choice Awards" (2016)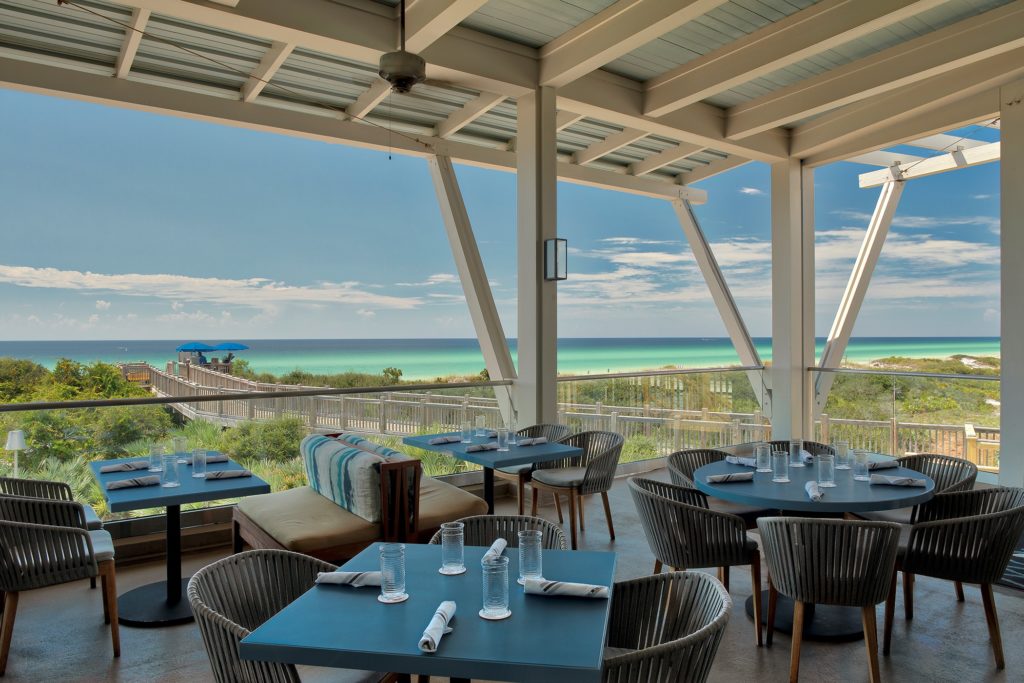 Fresh, All-Day Dining Options
A Beach-Inspired Spa Experience
For beachside wellness in an intimate setting, guests will find a full menu of spa treatments at the WaterColor InnSpa. Men and women may choose from a variety of revitalizing body treatments, refining facials with natural ingredients, and both targeted and full-body massages—all of which can be customized. Additionally, WaterColor InnSpa offers waxing, as well as retail items, including the popular SkinCeuticals line.
Taking the WaterColor Lifestyle Home
After nearly two decades as a staple retailer in the WaterColor Town Center, the WaterColor® Store has undergone an interior renovation and expanded its collection of retail offerings, providing guests the distinct opportunity to take the community's iconic coastal lifestyle home with them – long after their beach vacation is done.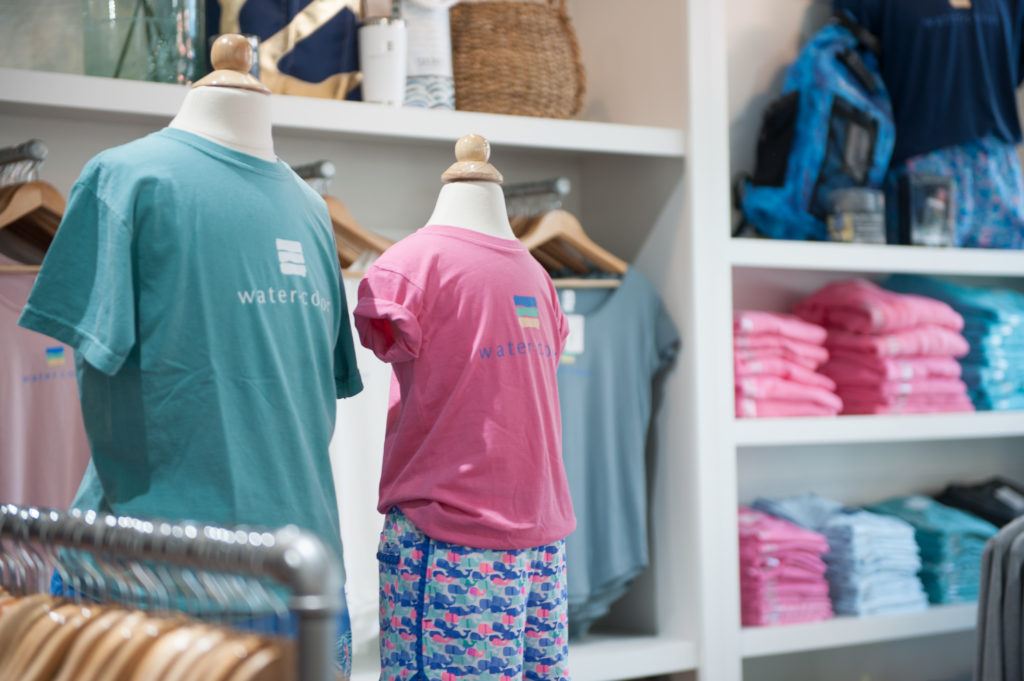 At the WaterColor® Store, guests will find an assortment of thoughtfully curated lifestyle products by beloved Southern retailers, jewelry by local designers and vacation-essential products by quality brands like lululemon, Peter Millar, Vineyard Vines and Supergoop!® – all in addition to WaterColor®-branded merchandise, including uniquely designed t-shirts, home decor and beachwear. WaterColor® Store is the go-to purveyor of the elegant, fresh, comfortable and modern lifestyle so distinct along the beach communities of Northwest Florida's beautiful Gulf Coast – always served with a touch of Southern hospitality. Guests may also visit the WaterSound® Beach Store for items inspired by WaterSound® Beach.
Meetings, Weddings & Other Events
The resort offers a variety of corporate meeting options, including 4,000 sq. ft. of intimate meeting space at WaterColor® Inn; nearly 3,000 sq. ft. of coastal meeting space at the WaterColor® Inn Gathering Rooms; and 3,700 sq. ft. of space and a catering kitchen at the WaterColor LakeHouse overlooking Western Lake. Outdoor function spaces include the Inn Green, which can host up to 175 guests, and Marina Park, for up to 400 guests. Group event inquiries may be emailed to sales@stjoe.com or by calling 850.231.7773.
Additionally, WaterColor® Inn & Resort has a long tradition of beautifully extraordinary weddings. Ceremonies take place beachside, followed by a reception on the Inn Green, or a park-setting ceremony, followed by a reception at WaterColor LakeHouse or WaterColor BoatHouse. The FOOWroom and FOOWwest at FOOW® restaurant are also available for more intimate receptions or rehearsal dinners.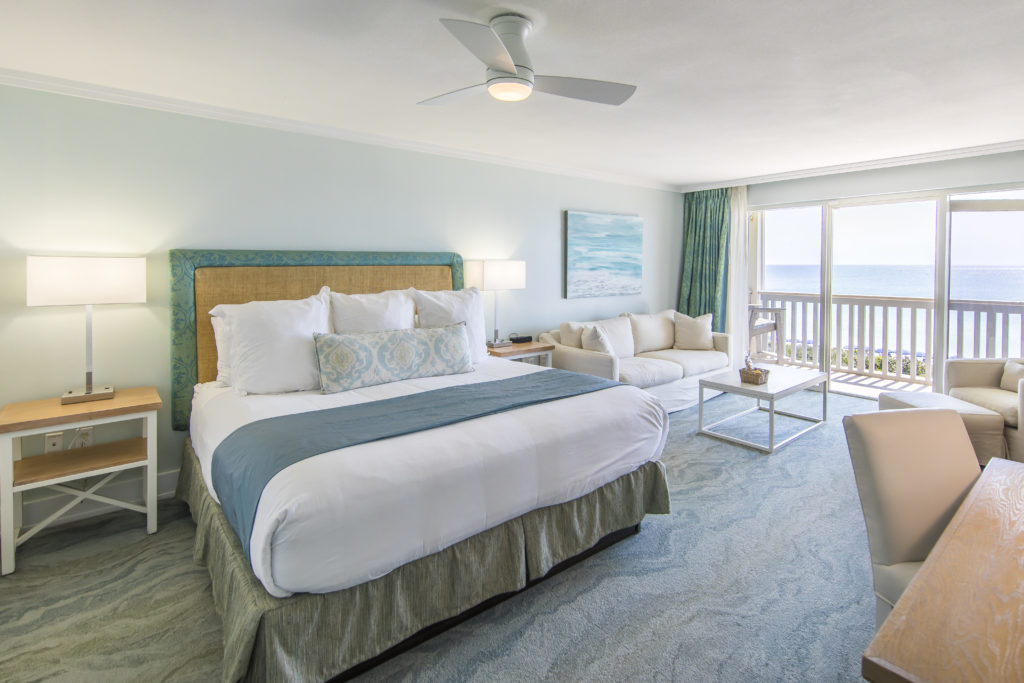 Accommodations at a Glance
All of the WaterColor® Inn 60 rooms face the Gulf of Mexico with either direct waterfront or dune-view accommodations. Guest room types and average rates are as follows:
17 Coastal View rooms

High season (summer) rates range from $525/night- $595/night; Low season (winter) rates range from $295/night-$395/night

6 Dune View rooms

High season (summer) rates range from $545/night- $615/night; Low season (winter) rates range from $315/night-$415/night

17 Gulf View rooms

High season (summer) rates range from $565/night- $635/night; Low season (winter) rates range from $335/night-$435/night

17 Premium Gulf View rooms

High season (summer) rates range from $590/night- $660/night; Low season (winter) rates range from $360/night-$460/night

2 Rotunda Gulf View suites

High season (summer) rates range from $640/night- $710/night; Low season (winter) rates range from $410/night-$510/night

1 Rotunda Premium Gulf View suite

High season (summer) rates range from $740/night- $810/night; Low season (winter) rates range from $510/night-$610/night
* * *
To learn more about WaterColor Inn, find special offers or book your stay, visit the resort online, or follow along on Instagram or Facebook for inspiration.


Details included in this story were accurate at time of publication but are subject to change based on seasonal schedules, amenity and/or operational updates. For the most current information, please visit the respective property's website.